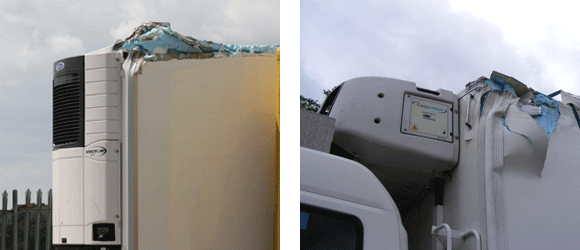 The business has grown on the strength of our refrigerated trailer repairs and we are recognised in the industry as being one of the few places in the UK that has the capability and knowledge to carry out repairs and refurbishment to your refrigerated trailers.
One of the most important areas of concern when repairing refrigerated trailers is the need to retain the original thermal properties of the trailers. By allowing us to conduct your repairs you can be assured that our repair methods not only maintain these properties but also retain the manufacturer's warranty, thus allowing you the peace of mind that the temperature of your goods is maintained at all times.
These repairs carried out can be as small as a plug repair to donor panels or complete sidewall or roof replacement. This can be on LCV vans to 15 metre long triaxles to 4.8 meter tall double decks.